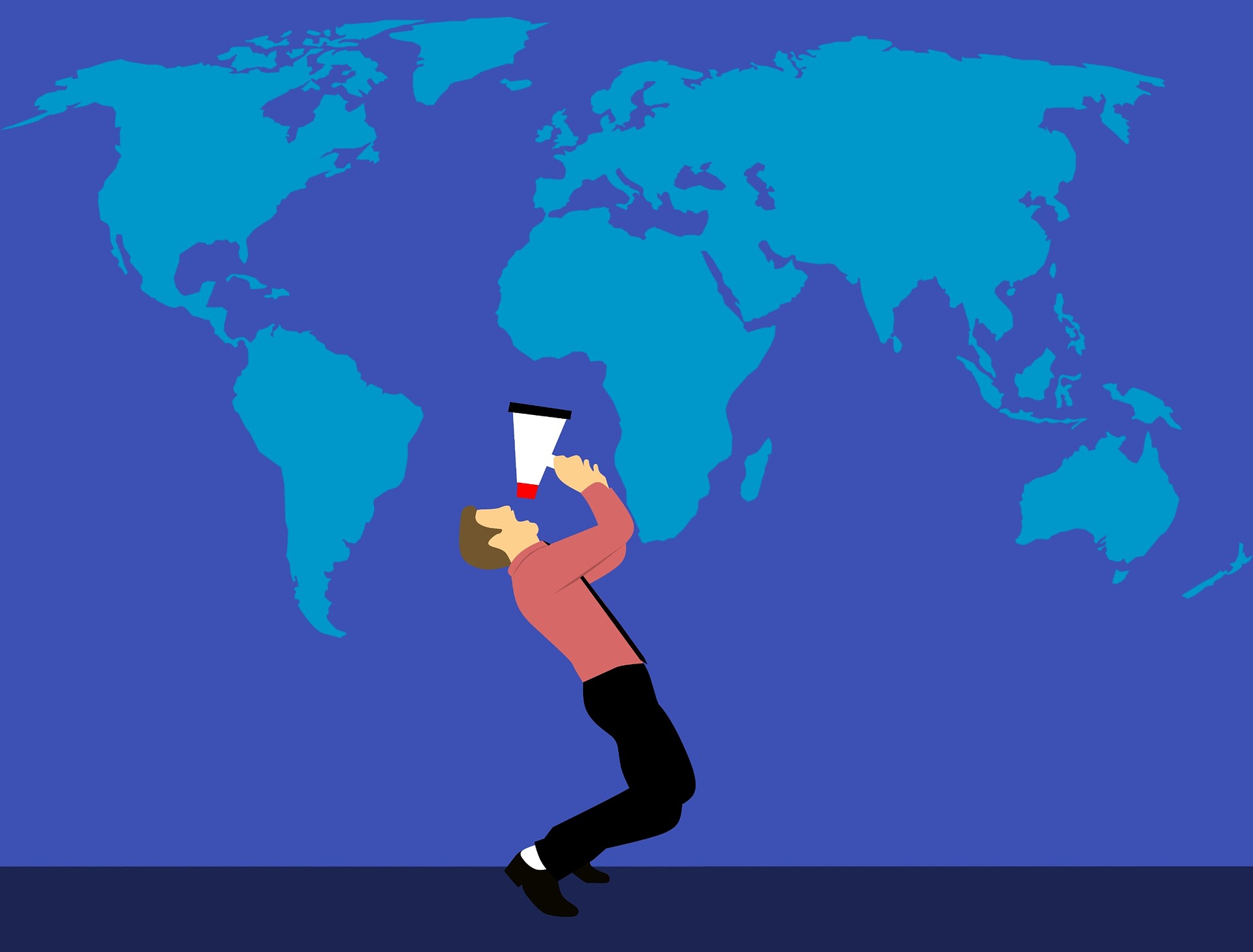 Facebook Events
When you think of promoting any of your offline / online events, a huge marketing budget is ready from the team & that mostly will involve the traditional approaches like outdoor media advertisements, radio advertisements, etc. These ads are targeted to masses without any targeting; means, these promotions are visible & audible to both your targeted & non-targeted audience. But have you ever thought that you can brand and market your event only to targeted niche/mass in budget as less as 10% of traditional budget?
Yes, you can. You will have to opt the digital or online media for promotion of your event in targeted geo-location among the potential customers / consumers. Event promotion via digital channels can be executed through several modes like Facebook events, Google Ads, Banner Ads, Ad on affiliate networks. Influencer marketing approach, etc. Depending on your budget & event goal.
Here, I would be covering the technical aspects of creating event in Facebook and also to boost by media budget to enhance & explore the reach of your event in targeted audience. Boosting is necessary because this will explode the event reach among the segment in no time delay. Rest depends on the strategy of your brand & marketing channel.
Let's start event creation on Facebook followed by boosting & promoting the same on Facebook channel.
Requirements to create event in Facebook-
Apart from your digital presence, there is not requirement of heavy tech specifics for event creation on Facebook.
1- Facebook personal account & its login details. Recommended only from Desktop/ Laptop.
2- Company / Brand page access with the same account.
3- Creative of size 1200 x 628.
4- A text headline to be written as snippet.
5- Event detail- venue & timings.
That's it!
Create Event In Facebook-
Event creation on Facebook is simple & fast and the same can be executed over a cup of coffee. Let's check out these guided steps-
Step 1- Login to your Facebook Account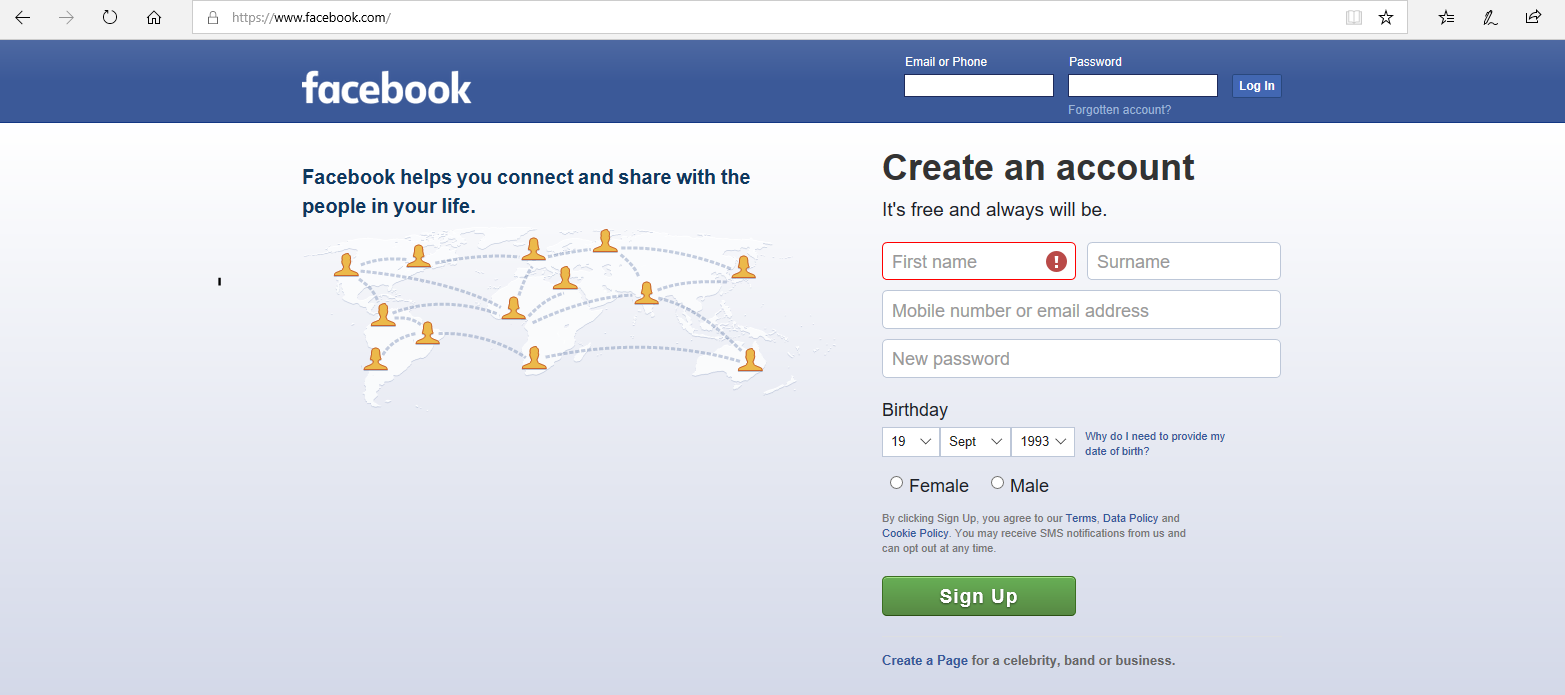 Step 2- Select the brand page from the drop-down menu opened once you click on the drop-down icon from right top of page.

Step 3- Search for the event tab in mid of page by scrolling the page bit down.
Step 4- Click on event, a pop up window will open, where you will need to fill the event details such as
A pic of recommended size 1200*628

Location of the event

Frequency, its start & end date

Select category of your event from the provided options

Description of event

Relevant keywords of the event which will help the strangers to find once they searching for likewise

Ticket Booking URL if any

Also, you have options to add the co-host to your event & as per access provided by you, he/she can make changes to the same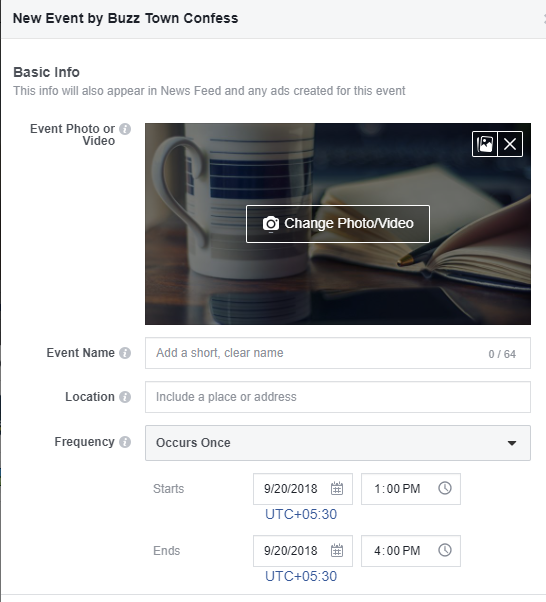 Step 5- Finally you can either publish or schedule the event for auto publish on designated time.
Once the Facebook event is published you will landed over to a page where all your event details will be published like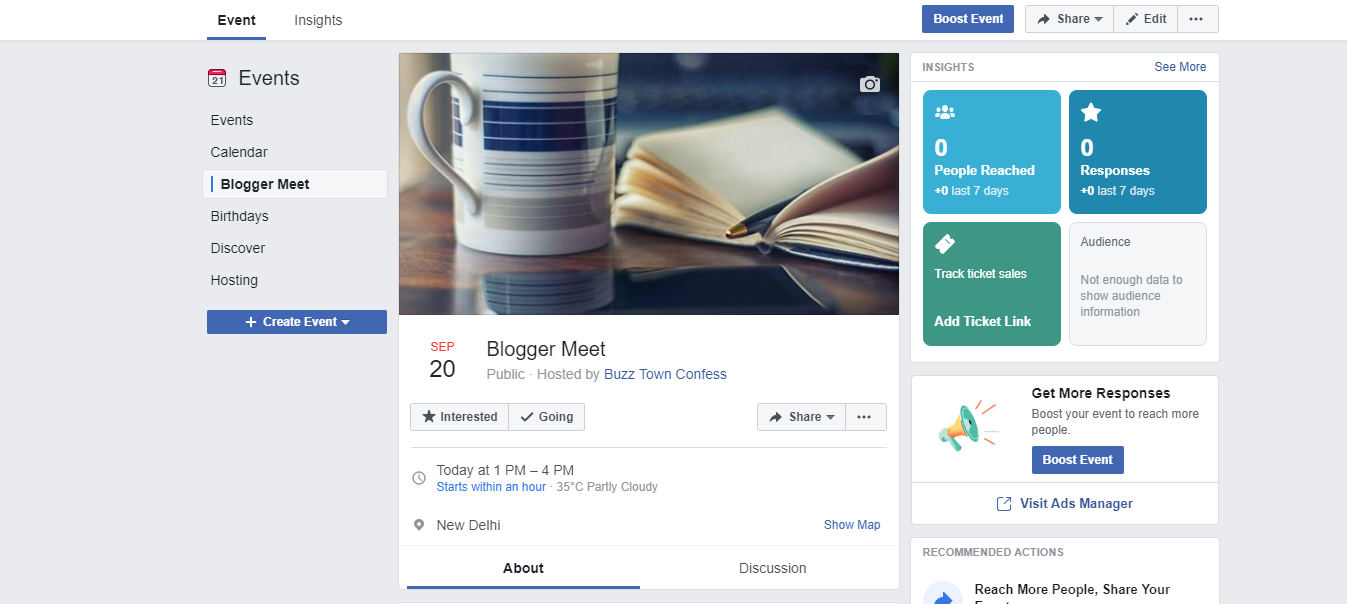 Congratulations for successful first event creation on Facebook. Now in case you have some budget to promote & boost the same event, you can do so by just simple clicking on Boost Event button from top right of the page.

Once you click on boost event button, a separate pop up window will open where in you have to fill details like-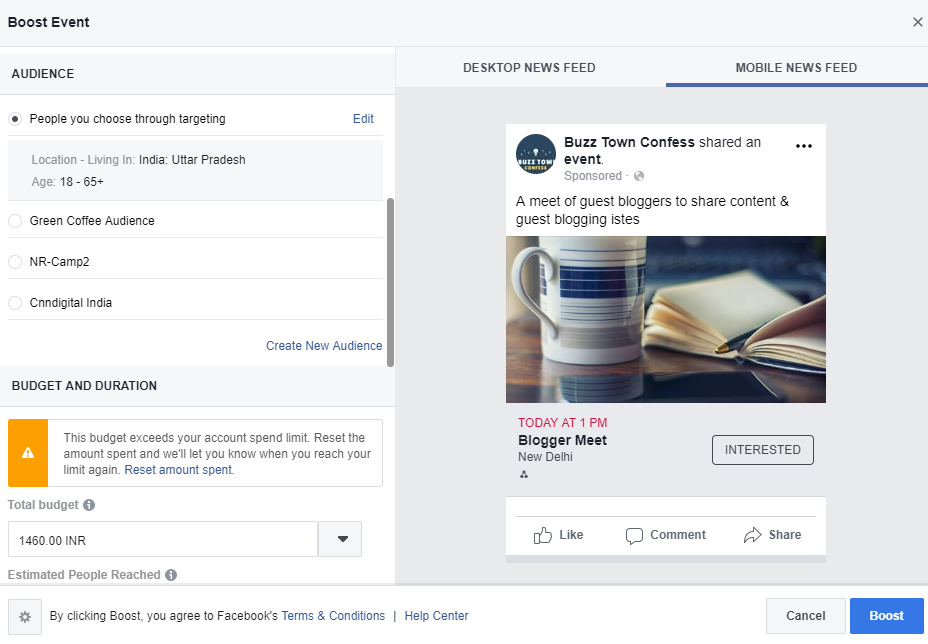 Ad copy text

Define your audience based on demography, behavior & interests.

Allocate the budget

Schedule the ad

Set up tracking

Finally- the payment & click on Boost button to submit campaign.
Check our guided steps to know – How to install Facebook Pixel Code on Website?