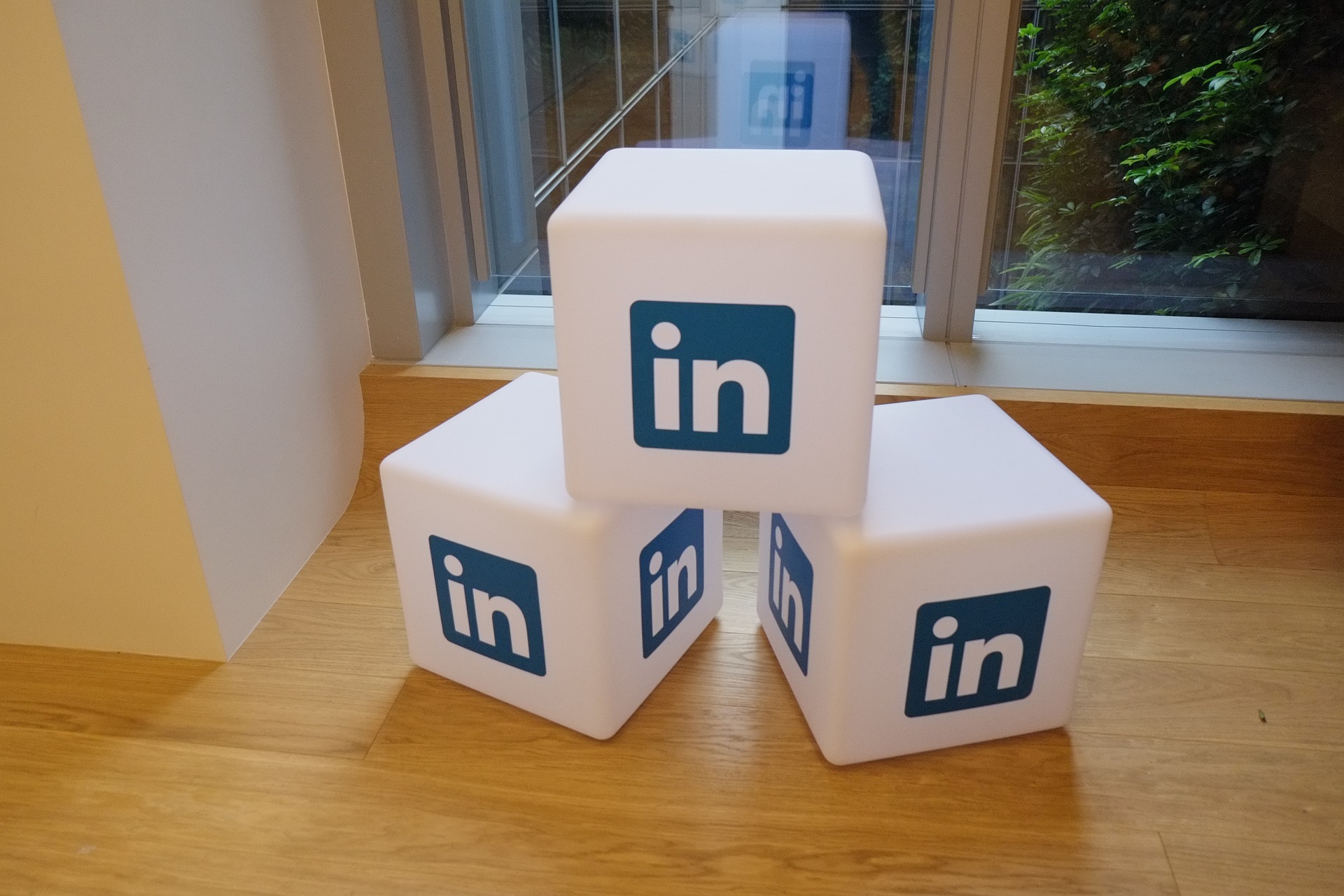 Sponsored In Mail Ads
B2B leads have always been a pain but thanks to LinkedIn for creating a platform deprived of all junks and focused on business networking. LinkedIn marketing is not limited to creating a company page and do a daily post but it has delivered an opportunity for brands to reach out to their target decision makers eventually helping with quality lead and engagement.
LinkedIn ads are stereo typically sounded as costly whereas this is just a myth until you know how better you can reach out to exact person in a cost effective approach. Always remember, targeting is a key!
LinkedIn has rolled out many ad types till today like single image ad, carousel ads, Sponsored In mail ads, LinkedIn message ads, and likewise based on various campaign goals such as conversions, lead generation, traffic, followers, etc. I will be taking LinkedIn message ad campaign in this discussion.
LinkedIn Message Ads-
This campaign type is mostly used for lead generation campaign where you can ask any visitor to directly fill the LinkedIn form associated with your campaign or can directly land on to your website for designated CTA.
LinkedIn ad manager is getting more simplified by the time which is making more advertiser to adopt LinkedIn ads. Advertisers can now observe enhanced CTR, unlike earlier.
Benefits of LinkedIn Sponsored In Mail Ads-
The uniqueness of this campaign type makes it more dominance than others. Some of the major positives are-
More visibility than rest
Better CTR
More trustable ad as it directly lands into inbox of user
Most credible as it can only be send by personal LinkedIn account
Requirements-
LinkedIn company page
LinkedIn personal account
How to Set Up Messaging Ads-
To create a LinkedIn Message Ad Campaign is no more a rocket science today and much thanks to LinkedIn ad dashboard which is now more advertiser friendly. Let's check the below counted steps as guide for how to set up messaging ads.
Step1- Sign in to your LinkedIn personal account and this account must have access of the required company page. https://www.linkedin.com/
Step2- Click on Work icon from the right top section of navigation which will open a short navigation panel from right.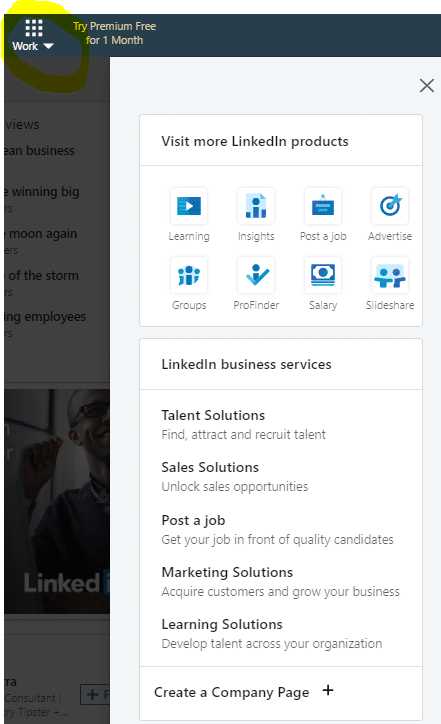 Step3- Click on the advertise icon in the menu of navigation panel which will take you to campaign manager dashboard.
Step4- Select your ad account from the list and you will be at campaign group page. You can proceed with default campaign group created automatically or you can create campaign of your own.
Step5- In next screen you will have to create a campaign. Click on create campaign to get ad settings screen.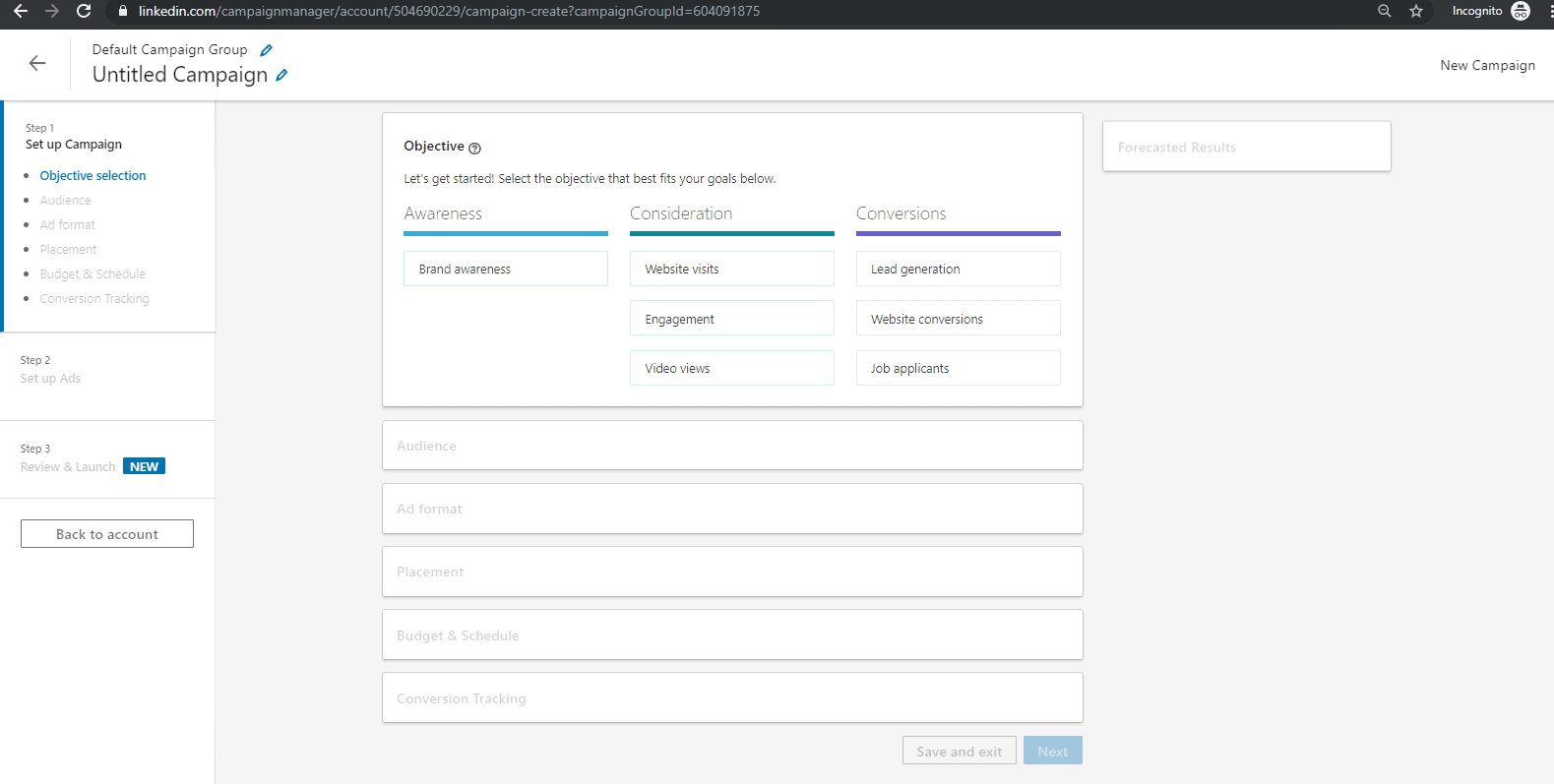 Step6- Choose your campaign objective, I am opting lead generation. Enter your audience targeting as per your requirement based on factors like designation, age, experience, company, followers and other demography.
Step7- Under Ad Format, choose message ad and enter other details. Once filled all details, click on next.
Step8- You must be at ad page where you have to click on button named as create new ad and this will lead to the ad format and sections required.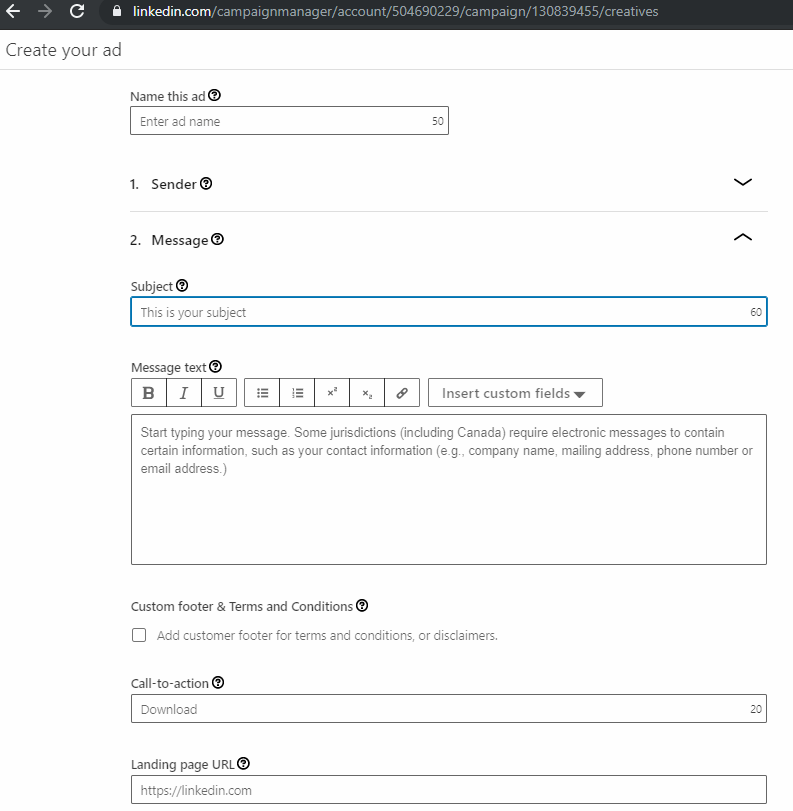 Step9-
You will be shown yourself as default sender but you can add any of your LinkedIn friend as sender. Make sure that chosen profile must be a sound one as this would be shown as sender in the receiver's inbox.
Enter Subject Line for your message. Make sure it hits the exact chord of the target base. It has its character limit of 60.
Enter the body of the message and it must not cross 5000 words including all characters. You have options to highlight selected texts of your own choice. Even you can hyperlink as well.
Enter your CTA text and you can enter anything unlike pre-filled entries in other ad managers.
You have option to upload a banner image for this that will be only visible to users who opens this on message on desktop in full screen mode; a good add on though.
Provide landing page URL and enter other campaign requirements for the forms, questions to be asked in forms, etc.
Finally click on create and you have successfully created a LinkedIn message ad campaign.
Step10- Add conversion tracking to your website or it can be done through Google Tag Manager as well. Make your campaign active and click on Launch as final go!
I hope you were successfully able to set up messaging ads on LinkedIn. In case of any errors or bugs or glitches you came across, do share with me. We will come up with solutions!
Stay tuned with us for upcoming LinkedIn ad guides.
Are you a guest blogger? Share your content with us to get it published on this domain. Just click on write for us digital marketing and fill the form after going through the policies.
Cheers!