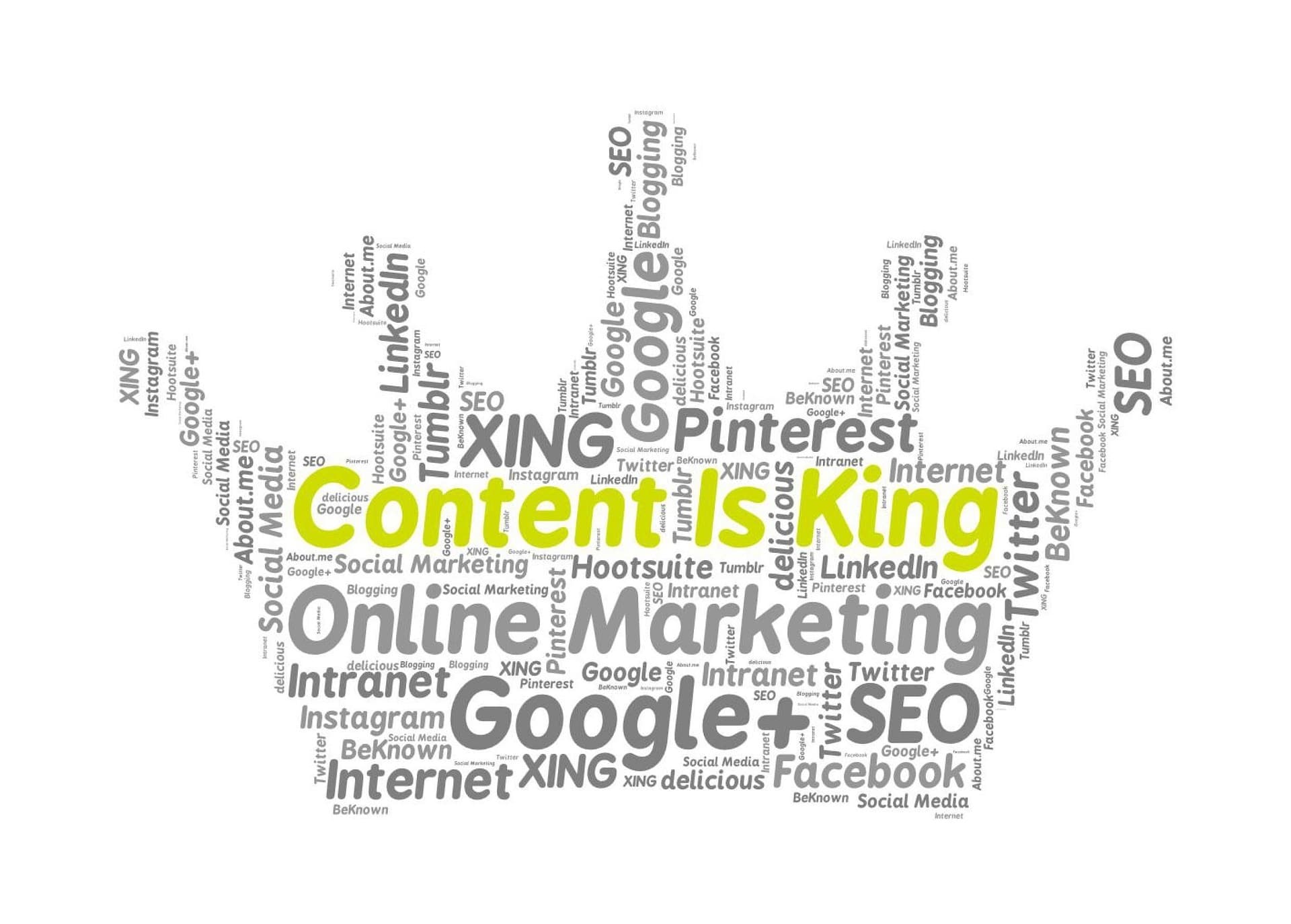 They Said – " Content Is The King"
The online space is overflowed with the information that people consume on a daily basis. This information serves different purposes. It can be the source of some knowledge, entertainment, and attract a target audience across various niches.
If we talk about online business, we should realize that content marketing is an integral part of it. You won't succeed without creating and producing high-quality, informative, engageable, and unique content.
Thus, it would be fair to state that Content is the king!
However, there is a controversy regarding content value nowadays. Some professional marketers state that content doesn't play a critical role in boosting your online business. This assumption was generated by the "content shock" statement.
So, is it really important to create content?
Does it make sense or content isn't one of the key elements of your online success?
Let's find this out!
Content Is King or What Are the Reasons To Think So
I don't want to write one more long useless introduction. I just want to give you some facts that will make you believe that content is the king.
Content engages your target audience
First of all, I want to clarify one thing. When your content is attractive enough to make people review it – it is only half of the battle. When people start to discuss the information they could get from your content – it is quite another ball game. All the comments, shares, likes or, even, dislikes are very important. If people spend their time discussing your content, it means that your content works!
Content is the source of getting new leads and sales
Here is another point about content in terms of its business value. When you run an online business that offers some service or product, you need to acquire new customers. Content helps you spread the word about your product. However, you should remember that you must not pitch sales offers across the content. It would be better to introduce your product unobtrusively.
Content as the helper to add more value to your service
Don't take content as the way to promote your service only. Your primary goal is to provide your target audience with some useful information. Yes, your aim is to sell your service but your priority number one is building strong relationships with your potential customers.
Thus, create educational content, like "how-to" guides, tutorials, video instructions, etc. If your content helps your potential customers to solve their problems, these users will convert into your loyal customers sooner or later.
SEO + content = friendship
Optimization of the content is utterly important. It helps content rank well on Google and be more visible for your target audience. Despite the fact that there is a bunch of ways to optimize the content, I recommend you to keep a few core tactics in mind. Google likes long-form content that contains internal links to other related sources of information. Plus, use the keywords you want to rank for.
Content brings traffic to your website
Let's compare two types of websites.The one that has standard home and contact pages in contrast to the website with a blog. How do you think, which one will have more exposure and visitors? Absolutely! The website with a blog would have more visitors. If the blog has lots of visitors, your website will get more traffic accordingly. Content rocks!
Since I have covered the facts that approve the statement 'content is king', let's review the aspects of why content creates some shock across the Internet.
Content Shock
In other words, 'content shock' is just "information overload." It is all about a huge number of posts that people publish every day on the web.
I believe you won't deny the fact that more than half of these articles is just garbage that no one reads. Consequently, a heavy load of content leads to "shock" and here are main reasons for this.
Creating short-form content
Some people might say that short-form content seems to be easier to read and consume. It leads to one big mistake – these people start to write short posts on their blogs. Afterwards, these bloggers see low rankings on Google and the absence of traffic.
Why does it happen?
Google loves long-form content and ranks it far better in contrast to the short one. But you can scratch your head over the question "how many words long-form posts should include?"
Long-form content starts from nearly 2, 000 words. If you review in-depth guides, ebooks, whitepapers, you will see that all these written materials are huge. Writers spend days and weeks to create such a "beast." It is not an ordinary type of producing plain-written content. It is a kind of research that is based on your findings, conclusions, and statistics.
Thus, if you want to seat top position on Google, you must write long-form content.
Poor-content quality
Even if you write a "monstrous" type of content, it doesn't actually mean that you will be on top of Google search results. Why? Because if your content isn't valuable, unique, engageable, and informative, it will fail. A quality content must cover a heap of aspects. Yes, writing great content isn't easy as a pie. I believe it is pretty challenging for newbies to write the content can boast all the bells and whistles I have just listed. Nevertheless, everything is possible, believe me!
Content is written by non-professionals
What is the main difference between a professional writer and a non-professional one? You might think that it is the way the author writes the text operating the language. Yes, it does matter but the main difference here is how the author researches the information across various niches. Basically, a non-professional writer has difficulties in researching the material and writing content for the niche he or she has never dealt with before. A professional writer can work within whatever niche is needed.
That's why the Internet is full of content that was created by amateurs. It has no value, yet intrinsically devalues the importance of content.
As you can see, "content shock" is not something fictional. It raises a red flag in the online space. It makes website owners think that they can run their online business without content successfully.
So, how should you estimate the importance of the content?
King vs. Shock – My Personal Observation
The first two sections of this post introduced pros and cons around content. But what is the real situation for today?
I would like to share some of my personal observations with you. This is how I see the importance of content. Only two statements:
"Content Shock"? Really?
I would start with the statistics first. If we get back to 2015, you will see that there were more than 2 million posts that had been publishing every day. The stats for 2018 show that this number has grown up to 3 million articles per day. I don't think that it is a kind of content shock. It is rather content appreciation. Furthermore, I am sure you have already heard something about "evergreen content", haven't you? Well, these topics are always in-demand.
Content diversity
Wait a minute! Who has told you that content can be a written text only? Yes, the majority of the content is writings but what about videos, motifakes, infographics, images, and GIFs? These types of content work well.
Try to mix your written article with images, diagrams, and other visual elements. It will make the text less boring and the process of consuming the information more productive.
Remember that people always search for fresh information. Thus, your content always stays on radar.
To End Up
In conclusion I want to say that if there are threads about "content shock" on the web, there is  some ground for believing that. Despite this fact, my personal point of view has nothing in common with the fact that content means nothing for online business.
Content plays a significant role due to lots of reasons (some of them I have introduced to you in this article.) I am sure it won't fall the edge of the Earth. Don't refuse to share your knowledge and pieces of advice with your consumers. Every labor will be rewarded. Your target audience will appreciate the lessons learned from you. You will get paying customers in return.
Feel free to comment my post and share it on your socials (if you found it useful.)
Author's bio: Sergey Aliokhin is a Marketing Manager at Ahrefs. His professional background includes SEO and marketing skills in all of its aspects. His personal interests are studying martial arts, playing the bass, and reading books on science-fiction. Don't hesitate to contact him.