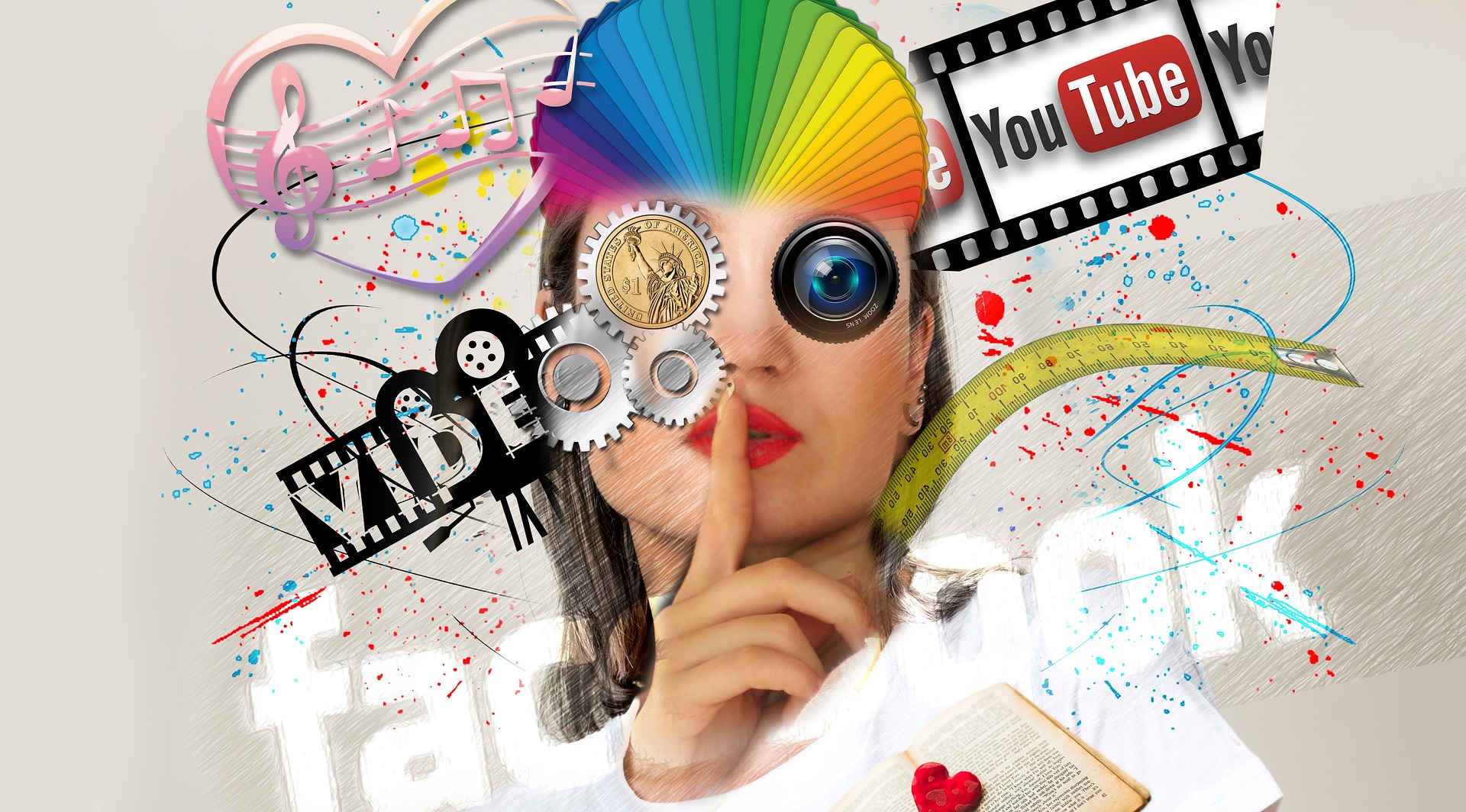 A complete guide of how to run video ads on YouTube?
Having trouble with creating & structuring YouTube ads or you looking forward to promote your videos resembling to your products, offers & offerings on YouTube? Cheers! You are at the exact place to lean how to run YouTube ads step by step. This would as easy as you sip a cup of coffee.
Requirements to run video ads on YouTube:-
Considering this as your first instinct to run paid ads specially on YouTube, you must have following credentials ready with you-
A Google account login details.
A video or YouTube URL of the video to be promoted.

A landing page in case you are looking to drive the traffic or website sales as video campaign goal.
That's it. Let's take journey through guided steps of how to run YouTube ads?
Run YouTube Ads:-
Click on url https://ads.google.com/intl/en_in/home/to login to your Adwords account. For newcomers, Ad Words is a tool provided by Google to run all type of campaigns and ads associated with Google & its partners.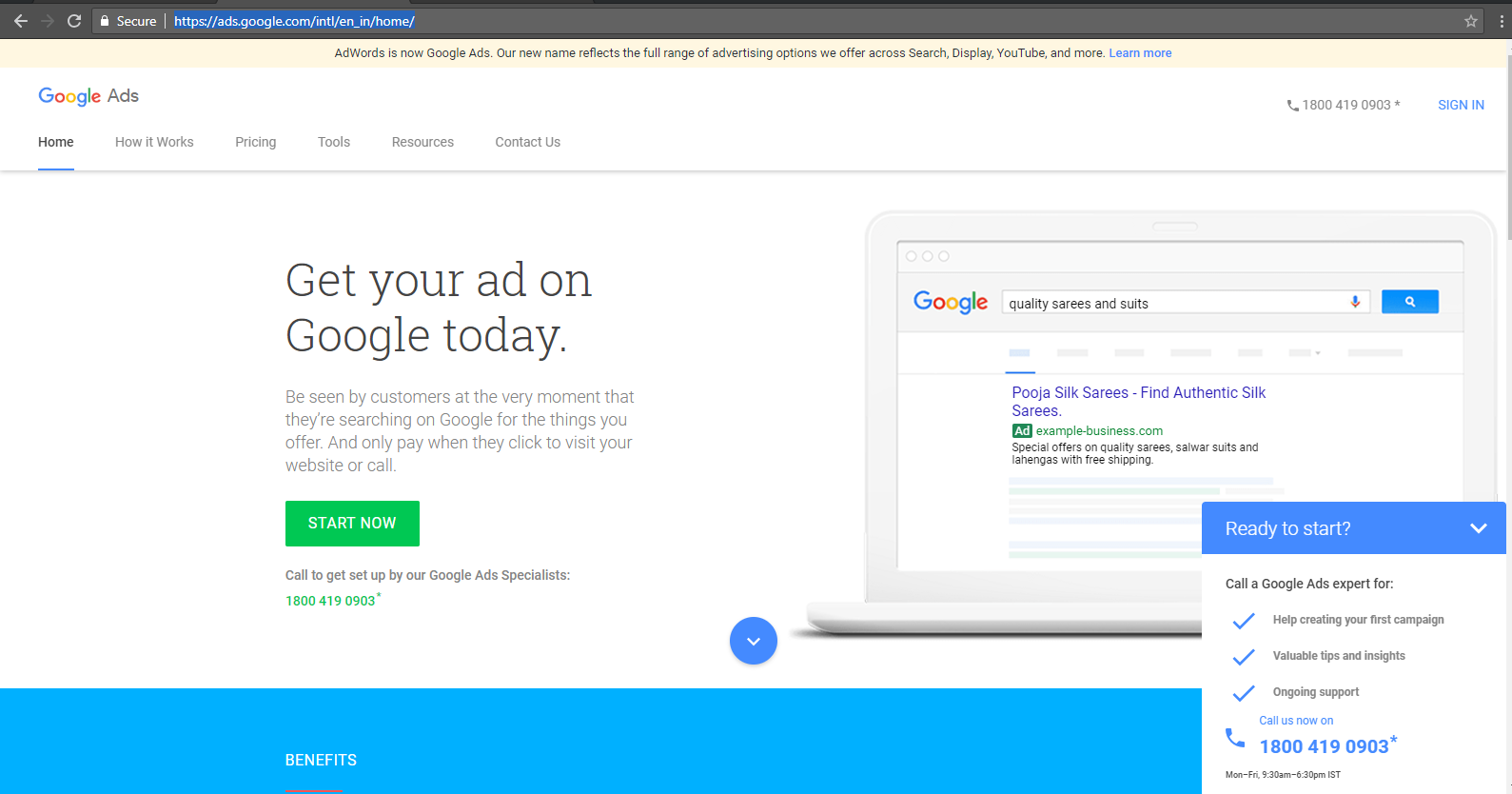 Click on Sign-In button located at top right corner & sign in with your Google account credentials.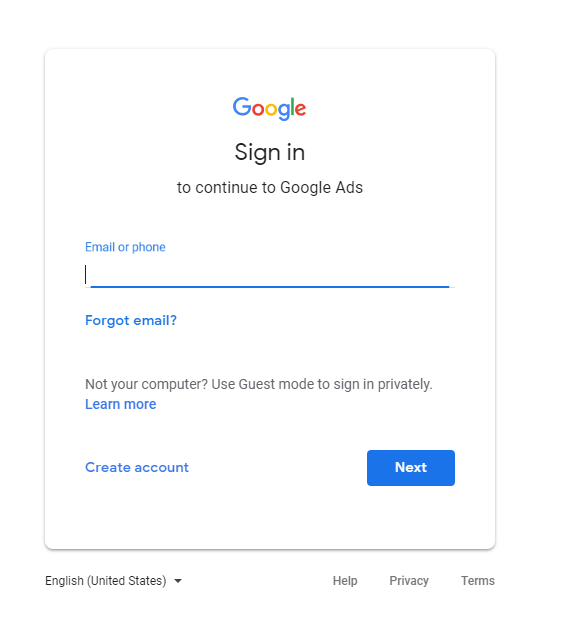 After successful signing to account, you will have adwords dashboard like (new interface)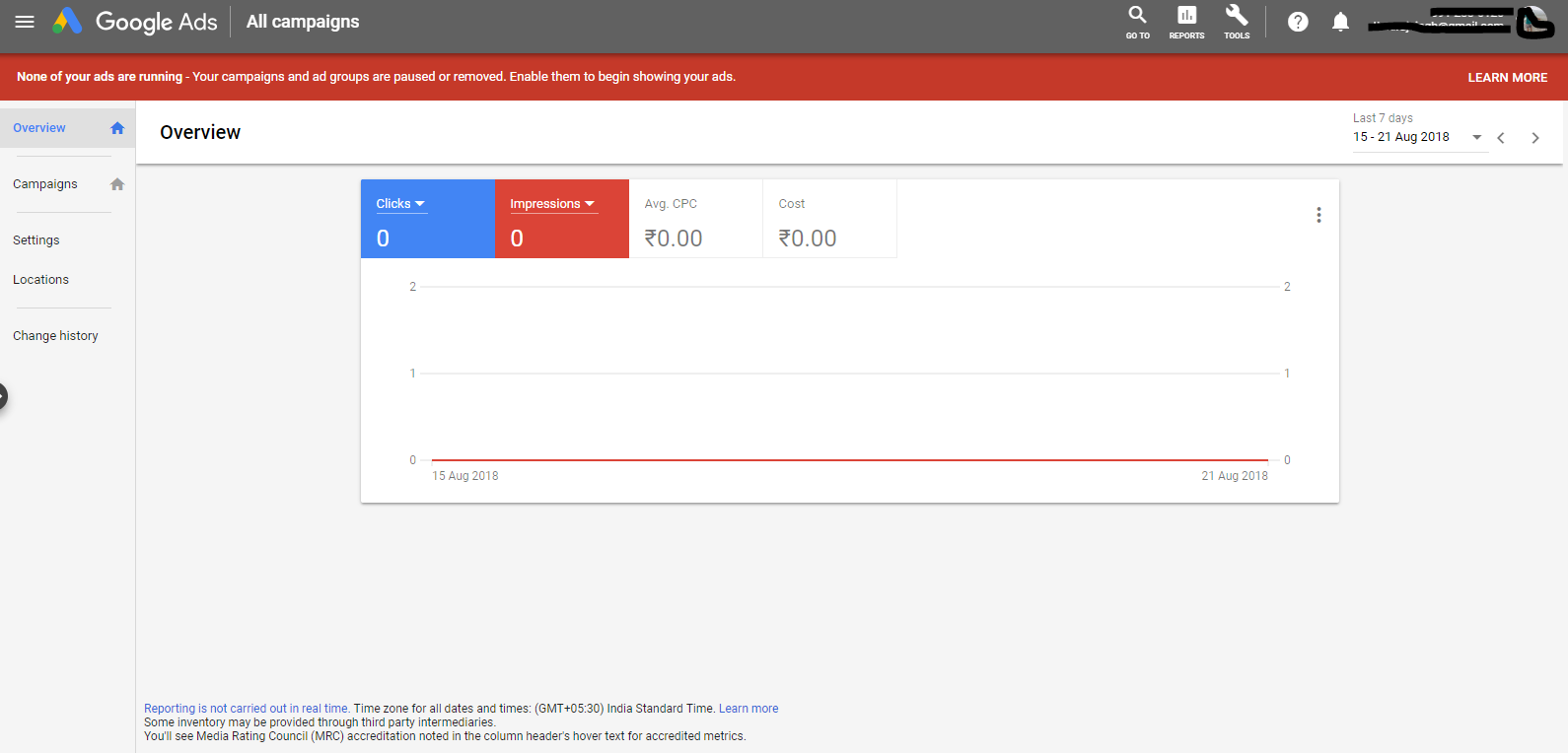 Click on the campaigns tab from left panel & then click on + icon from the landed page.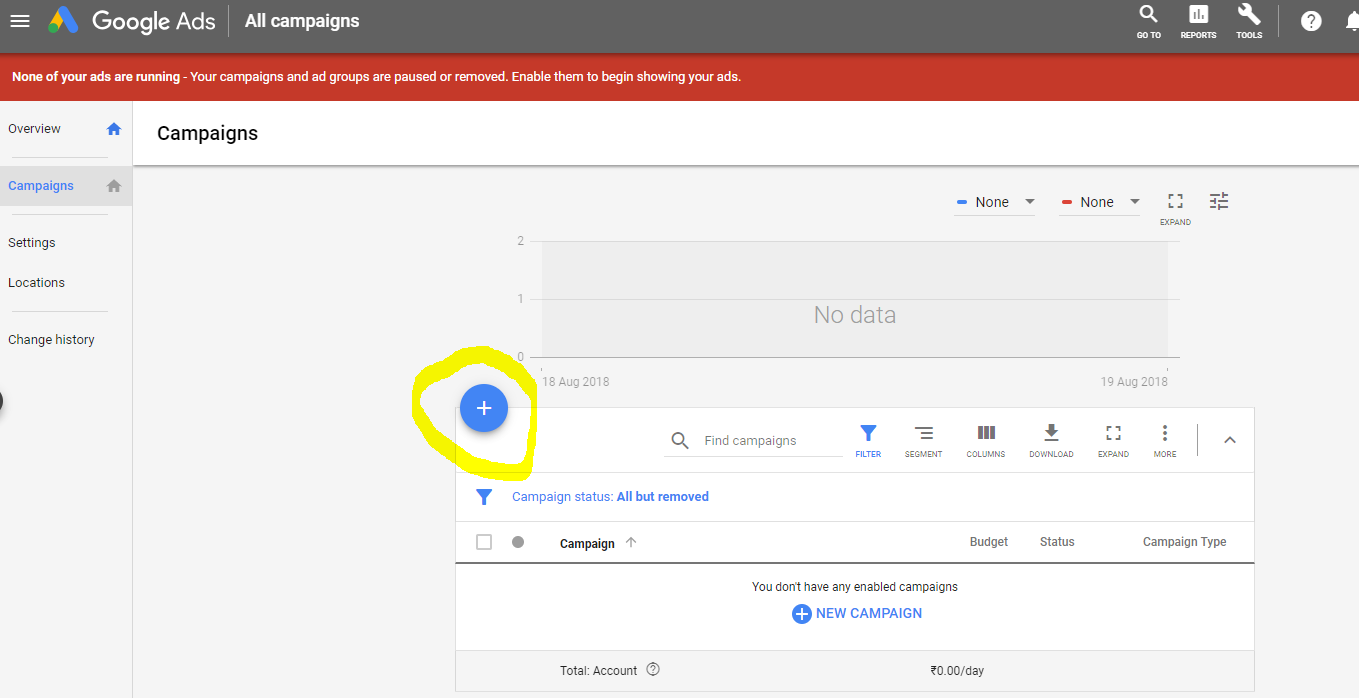 Click on the new campaign & select Video from the options visible.

Select your campaign goal; here I considered Product and Brand Awareness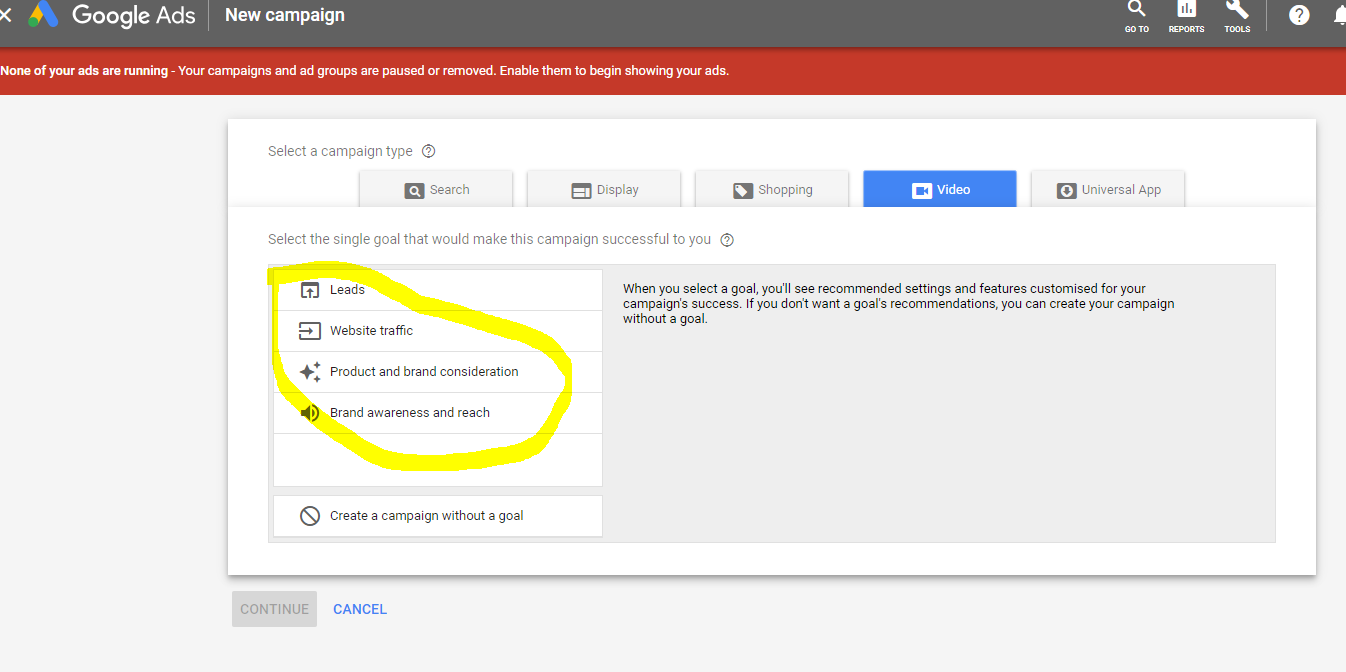 Choose Standard Consideration from next option & click continue.
You will land to a page where detail targeting options are available & fill them as per your campaign goals. Available options are like
Campaign Name
Campaign/ Daily Budget
Campaign Start & End Dates
Networks
Language
Location
Bidding Strategy
Demography
Audience (Based on affinity & behaviors)
Keywords
Topics
Placements
Finally, your video
Bonus Tip- Fill all the targeting details to narrow & specify your ad reach.
Once you provide the Video YouTube URL, you will be asked to choose the type of YouTube ad you want to run. I have chosen In-Stream ads.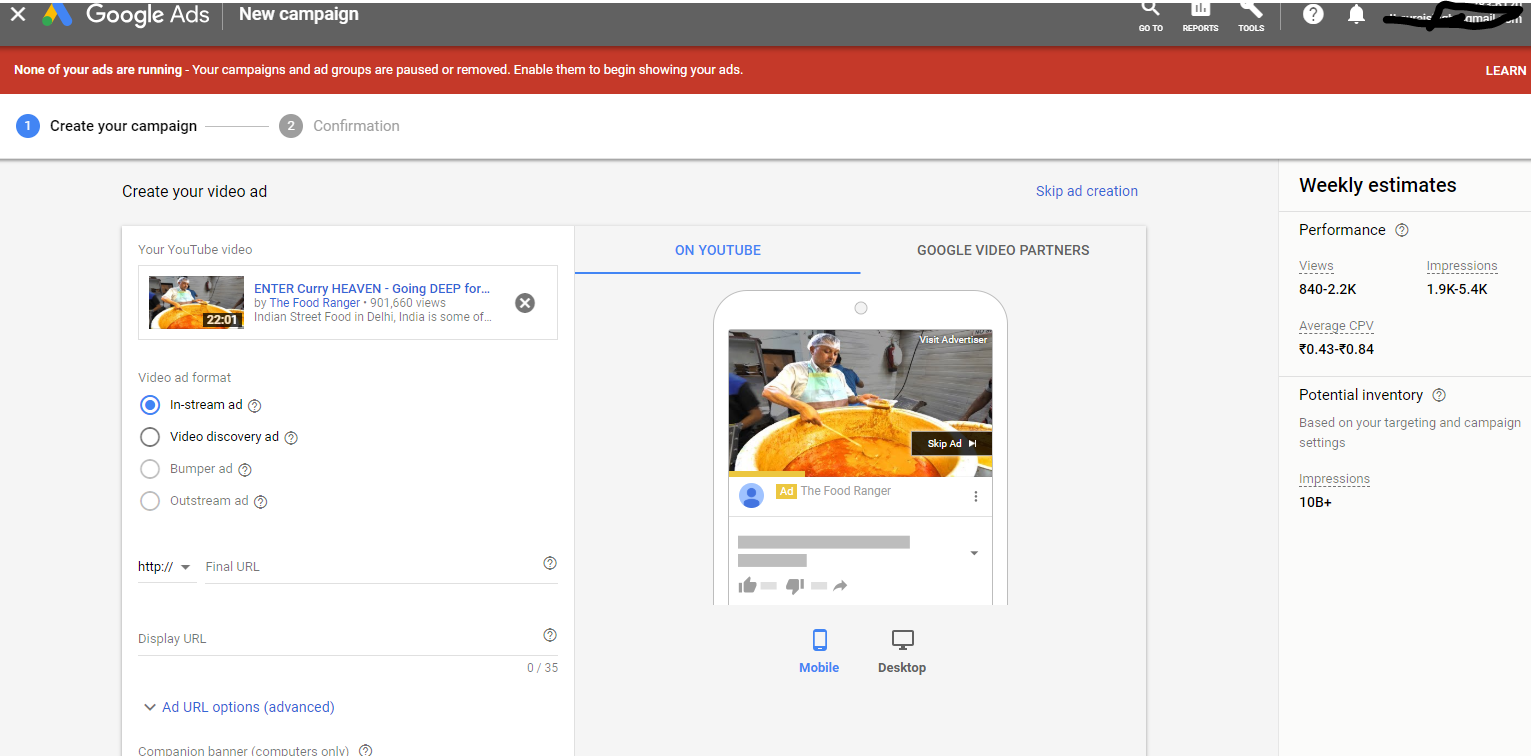 Once you select the type of ad, you will have to provide the final landing page URL on which you want your audience to land after clicking on ad.
The final step, give you ad a name & click on Submit & Continue button at left bottom. Yeah!! you have created your YouTube Ads.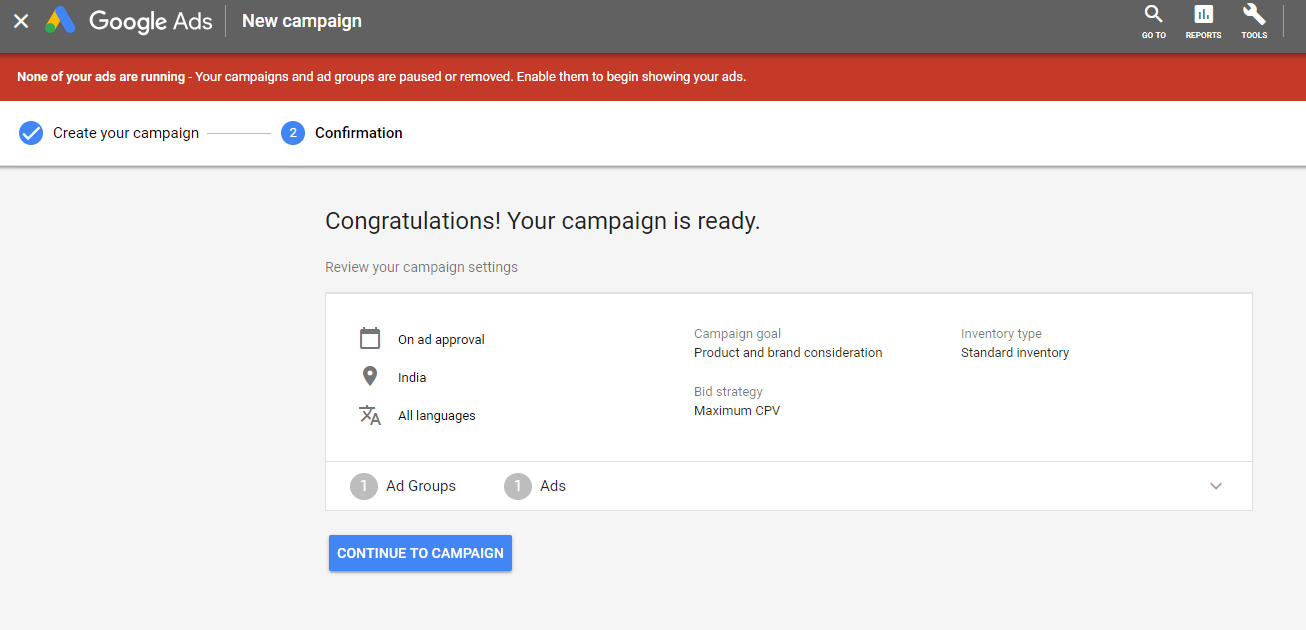 Happy Advertising!