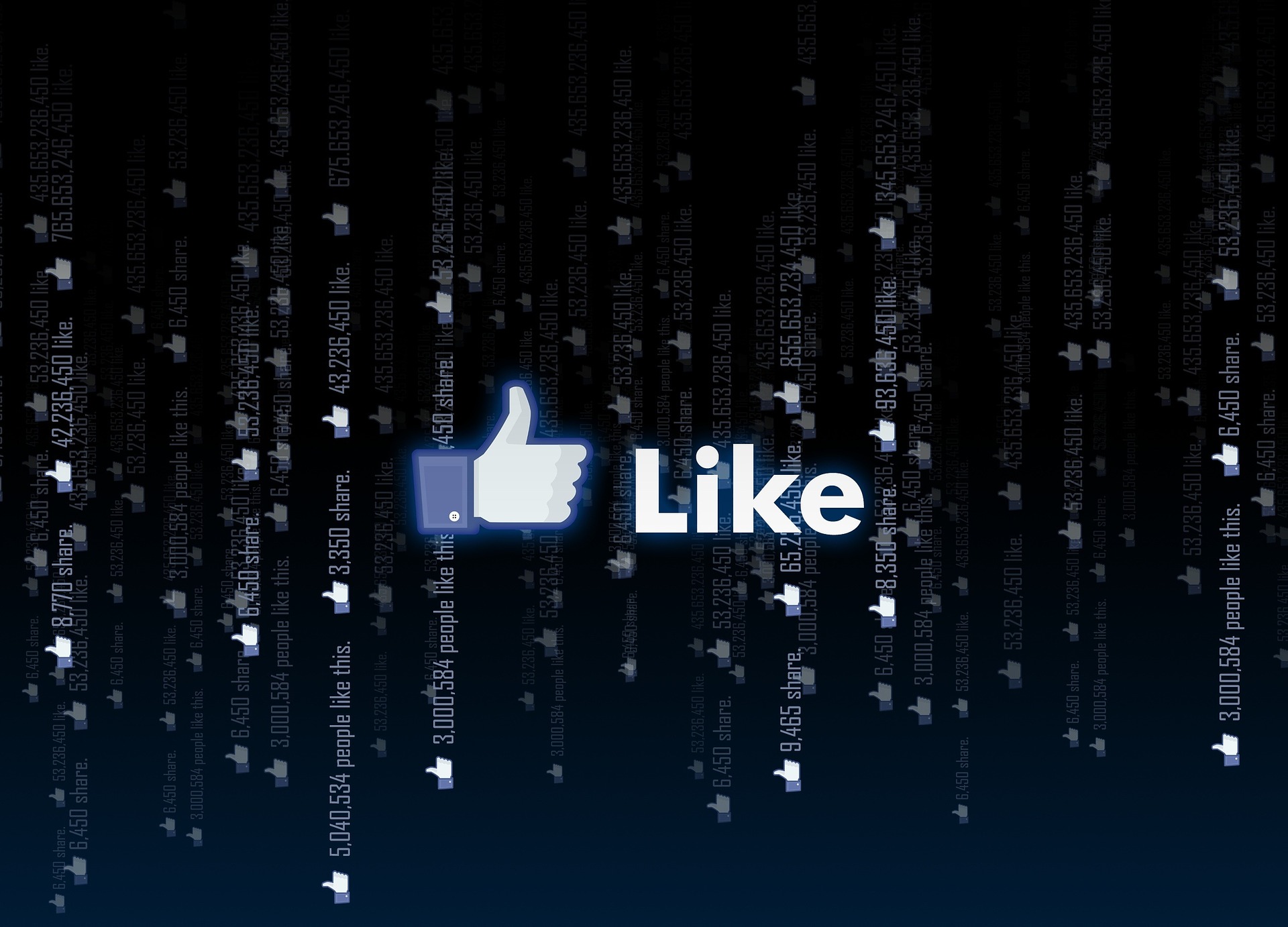 Having a brand page on Facebook is not enough until you have a healthy user engagement on the page. To have the strong stats, a brand page must have good number of followers &; in other term, Likes on the page. More likes will automatically enhance your post reach via organic marketing; provided that posts are user engaging. So, let's catch with me step by step how can you set up and start ads on Facebook Advert for likes campaign.
What you need?
You just need a Facebook profile from which you have created your company page or company page access to your Facebook Page. I will start with getting Facebook page access from client to your personal Facebook profile & setting up the likes campaign ads.
Gaining Access of Facebook Brand Page:-
Request existing admin of the page to login his/her own Facebook account & then open the brand page from drop down menu on top right corner which resembles like

After opening the brand page, navigate to settings tab from top row.

Click on page roles section from left menu options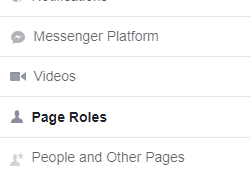 Enter the email id to whom you want to grant access & you can control the level of access by selecting him either as admin, editor, moderator, etc.

Once user adds the email id for access, you can check your Facebook or associated email id for notification & just click on the link & accept / approve the request to have access of the page.
Ad Creation:
Login to your Facebook Account
Click on drop down menu icon from top right & then click on create ads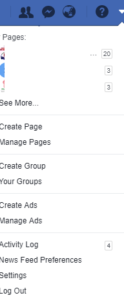 You will land to Facebook Ad Manager having dashboard like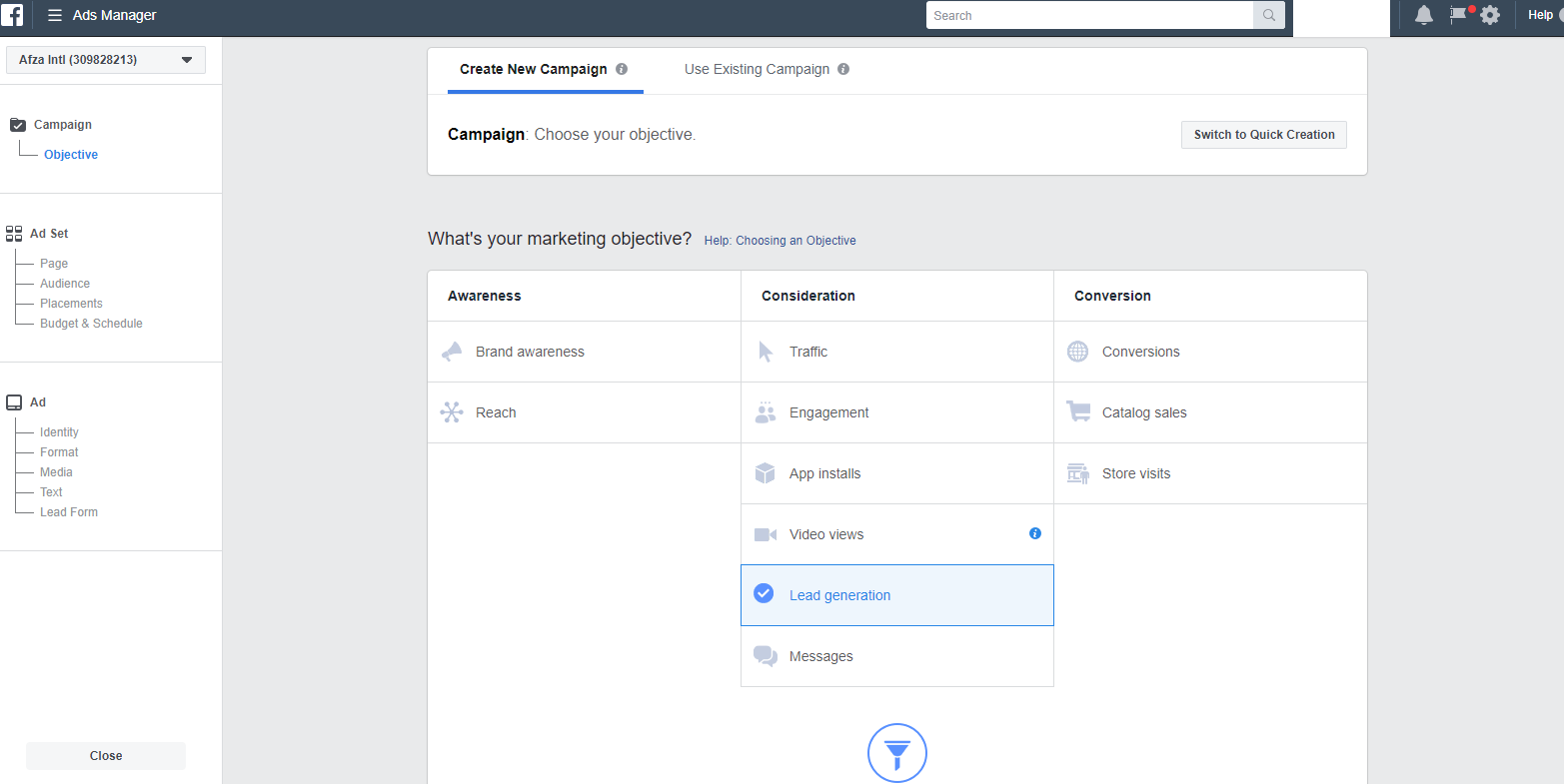 Select Engagement as marketing objective as it focus on likes & user  engagement on Brand Page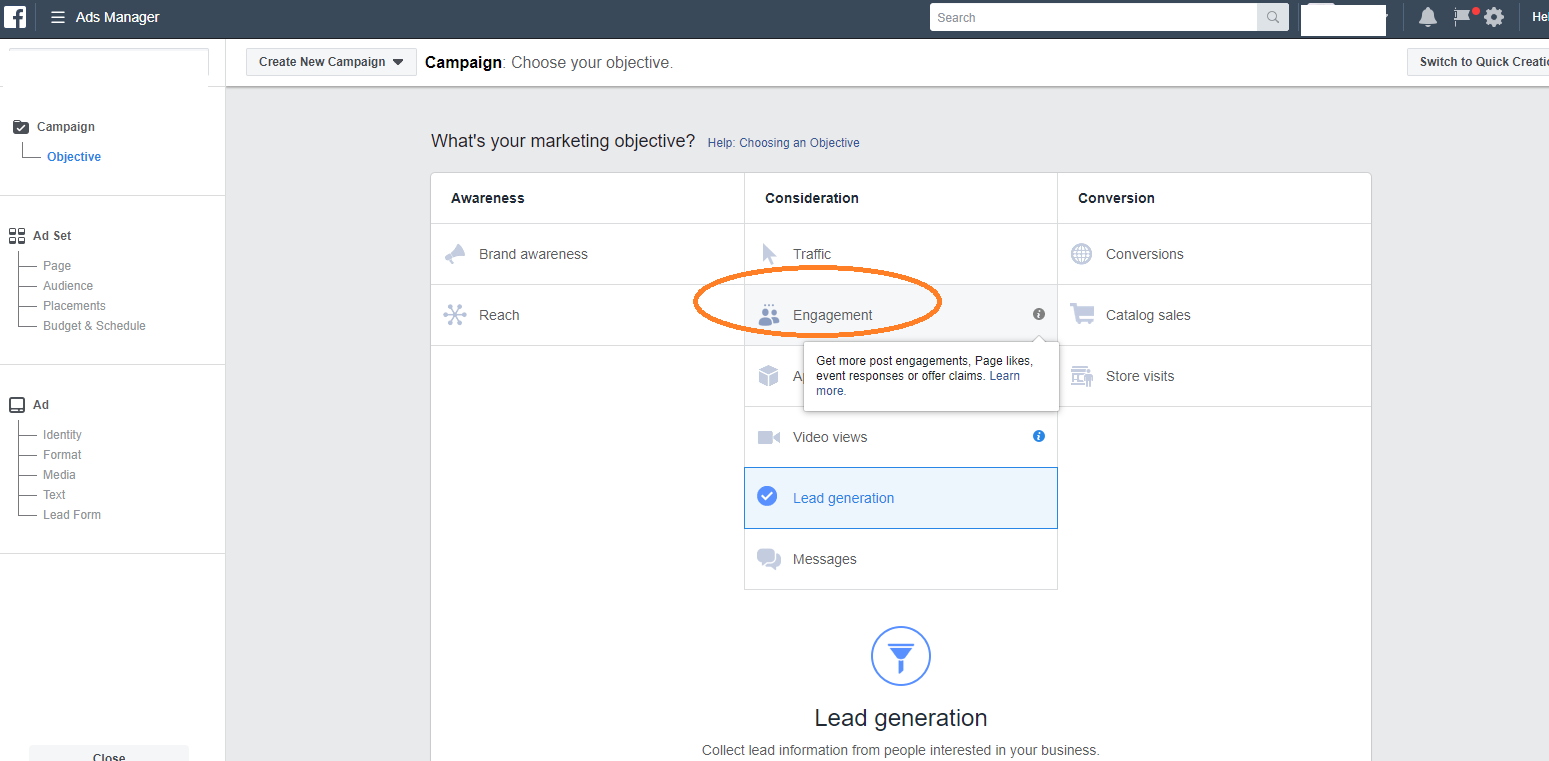 Give a campaign name, (here i am taking as tutorial 1) & don't forget to select page likes from menu navigation just above campaign name,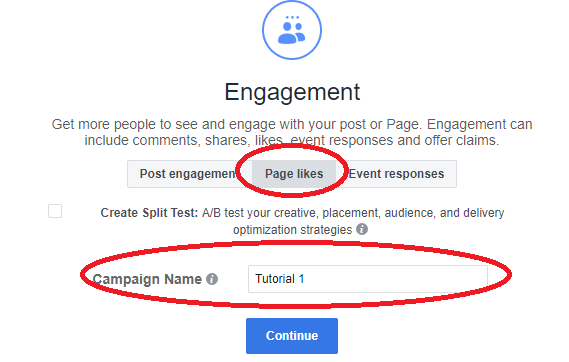 Give Ad-set a name
Choose your Facebook Page from given drop-down menu option
The major part is here, define your audience for targeting the ads. There are many factors mentioned like, Age, Geo location, Interests, Languages. Also, you can  save this audience for future references.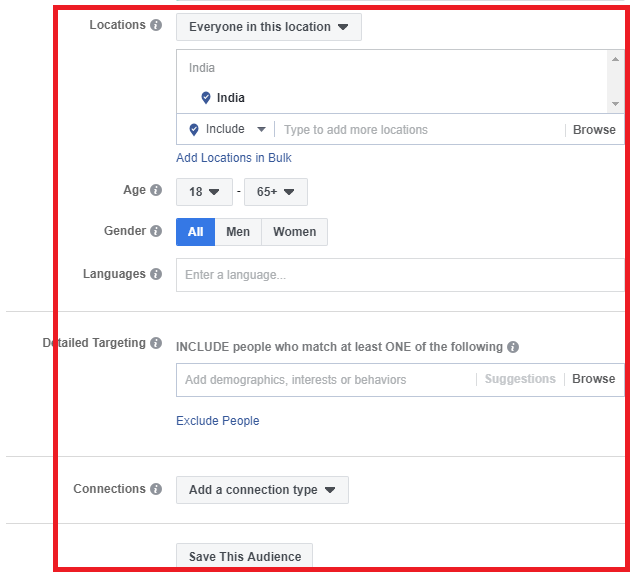 Later on, you can edit the placements as per your own choice. Now since you are selecting for like campaigns, so recommendation is just go with Facebook under placements. You can do this by clicking on edit placement.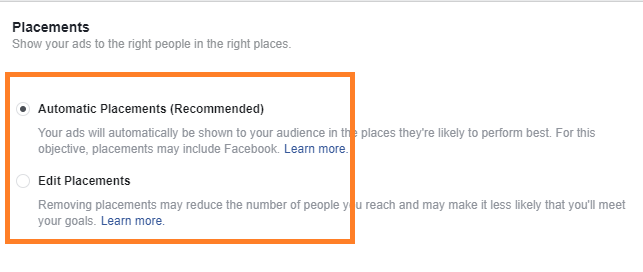 Now the time is to set the budget for your campaign. & you can also set budget  with campaign stop date so that campaign is paused automatically on provided  day. In second case you can run your campaign with manually controlled daily  budget.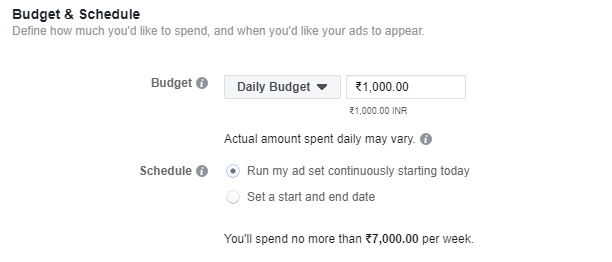 Click on continue button.
This new page is all about implementing the images and texts as ad copies. Keep a user catchy creative & text as well. You can choose either to go with single  image or video, depending on your requirement.

Scrolling the page, there is sections for writing the texts as ad copies which would be visible while your ad is displayed on time-line of users. Also, while structuring the ads, you can have ad preview as well  from right panel of screen.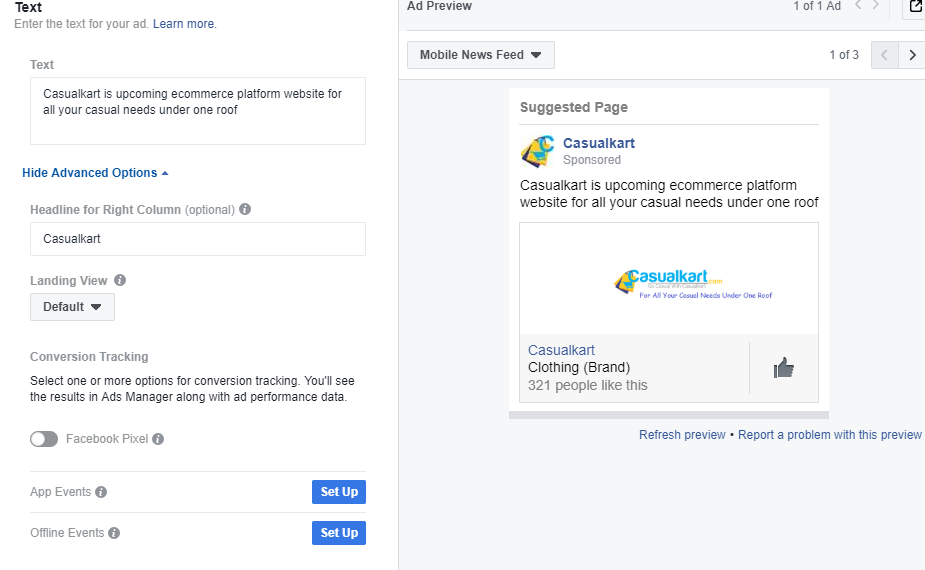 Once you now finally click on the confirm button at bottom right, you will and to  page wherein you need to fill your account details for transaction & your ads will  go live post approval.
Do let me know if this helped with your Facebook business page with more likes.  In case any difficulty, feel free to reach me here!
For next FB campaign, bookmark this blog! See You Soon