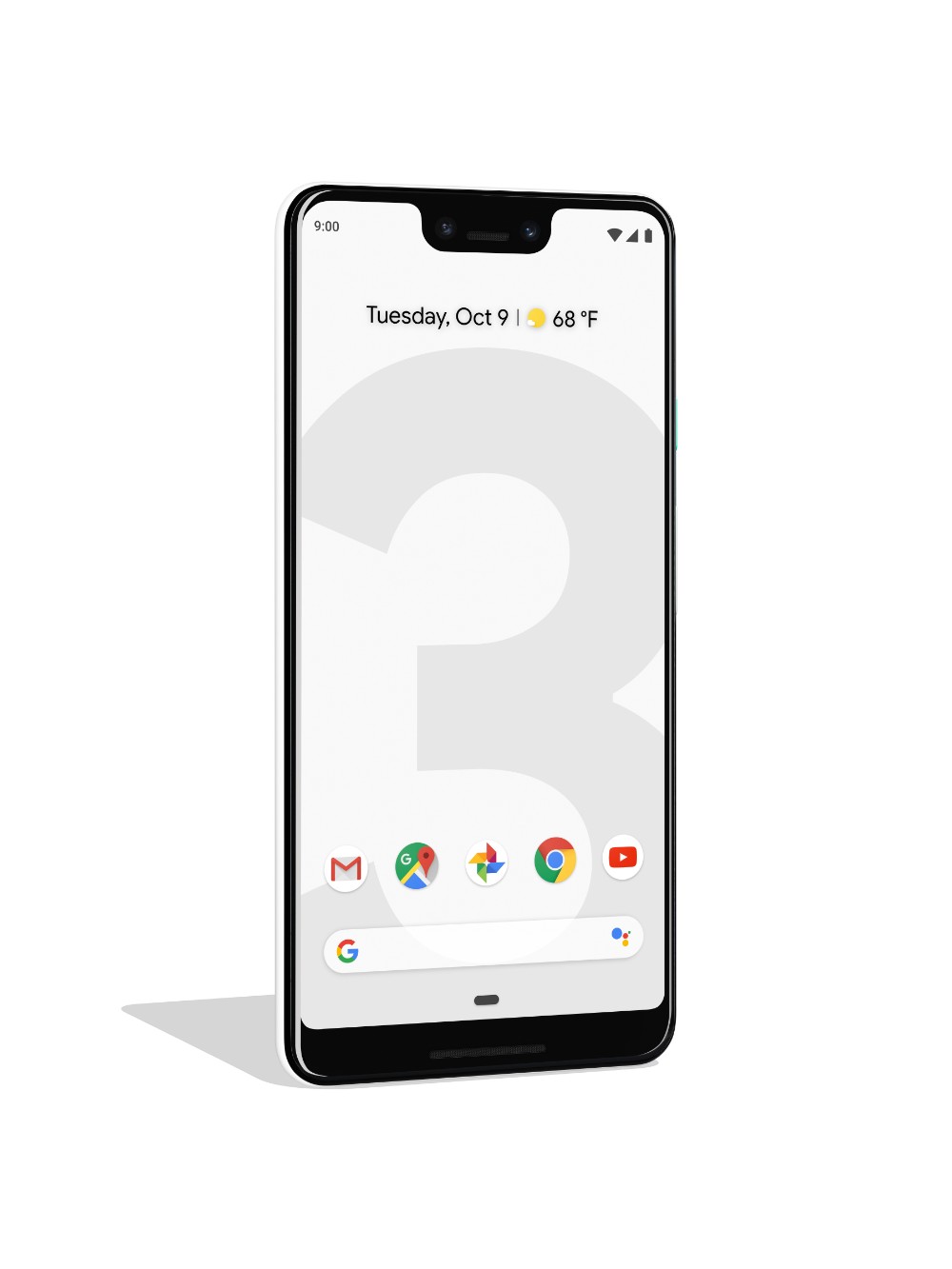 Google Pixel 3 XL Launched
The most awaited moment is here. Finally Google mobile phones launched their one of the most upgraded cell phones of the time namely Google Pixel 3XL. It is considered to be the tough competitor of latest mobiles launched by brand such as Apple & 1 plus. At-least this implies to Indian market.
Google Pixel 3 XL Features
Being a much-anticipated Pixel 3 and Pixel 3 XL, Google launched its product simultaneously across Paris, Tokyo, London and Singapore. The event was not limited to launching of Google Pixel 3 XL but also launched upgraded version of Google Pixel 3 with features like camera, designer & processor.
Let's check out amazing upgraded features as leading rivalry in mobile market. This gadget detail covers mainly the aspects of Indian market. We are covering here the newly launched features and the reviews by experts from the common audience. This way you can map how its gonna suit you and why you should go for it.
Google Pixel 3 and 3 XL features
We will be covering the features of both the models, i.e. Google pixel 3 and Google pixel 3XL separately.
Sizes- Both the phones will be available in two sizes. It's too handy to operate.

Colors- Royal look defines it, Simply the black and pure White. No pink colors!
Google Pixel 3 XL India price and availability:
Google phones are highly preferred in Indian markets and this phone is also designed keeping the target audience too. You can get Google pixel 3 XL in India and will be available in stores soon! Meanwhile, you can check the exact selling price of Google Pixel 3 XL & Google Pixel 3
Google Pixel 3:
Google pixel 3 is in two variations based on memory space
For

64GB space, the mobile phone in India will cost INR 71,000

For

128GB space, the mobile phone in India will cost INR 80,000
Google Pixel 3 XL Price In India:
The same applies to Google Pixel 3 XL as far as variations are concerned. Based on memory space, it also has 2 variations.
For

64GB space, the mobile phone in India will cost INR 83,000

For

128GB space, the mobile phone in India will cost INR 92,000
Book Google Pixel 3 XL:-
It's tough to control your adrenaline and yes it deserves too. In case you looking to preorder any of the smartphones either Google Pixel 3XL or Google Pixel 3, please mark your calendar for October 11 as this is date for Indian market to opt pre orders followed by sales starting from November 1.
Google Pixel 3 specifications & reviews
Check out details specification of upgraded Google Pixel 3
5.5-inch FHD+ (2160 x 1080 pixels) flexible OLED screen and 18:9 aspect ratio.

Corning Gorilla Glass 5, front & back both

Pixel density of 443ppi.

Device sported with an Aluminum frame having Hybrid coating, unique soft touch glass for back.

Qualcomm Snapdragon 845 processor,

4GB RAM.

Without a support for microSD card.

Call Screen- New Google Assistant feature

Other

highlight feature is the Now Playing
Google Pixel 3 XL specifications

& reviews
There is not major difference as it comes to specifications of Pixel 3 & Pixel 3XL.
However major differences are- display size and battery.
6.3-inch QHD

+

(2960 x 1440), flexible OLED with 18.5:9 aspect ratio.

HDR support and 100,000:1 contrast ratio.

3430mAh battery and fast-charging support. ( 7 hours with 15 minutes of single charge- Google claims)
There is lot more to explore with this newly launched Google Pixel 3XL & upgraded Google pixel 3. Don't forget to mention the missing features in comment section.